May 31, 2016
Update:
1) My middle daughter, Grace is now making soap too. Great vegan soap! Her online link is: http://www.bonanza.com/booths/YesteryearsGirl If you're local, you can find her (and her dad and little sister) at the Midland Community Farmers Market on Saturday mornings (May - October) 9AM - 12PM.
2) I'm kind of picking the soap torch back up, but scaled way back. I'm in my 50's now and I am just making goat milk soaps, every once in a while. (Wrinkling-old-people-skin-like-mine likes the extra nourishment from goat milk soap). You can find what I currently have available here: http://www.bonanza.com/booths/bvaughnfamily
---

---
June 26, 2013
I really love to make soap. It's such a joy! And such an amazing chemical miracle: oils & butter + sodium hydroxide (lye) = soap
Always remember: better ingredients, better pizza. Err…. Better raw materials for soap > better end product soap.
I've had trouble making time to make soap this year. I feel like it's time to pass the retail soap torch along. But I didn't want to leave my beloved out of town soap customers high & dry ;) So I decided to BE a soap customer, and try a few different folks' soap – with the end goal hopefully recommending my soap customers try these new folks. I wanted to make sure I sampled a variety – but not so many as to go broke in the process. I wanted to stick with cold process soap makers, and preferably vegan. I chose three different soap bar makers: 1)
belleandbaby
; 2)
Aquarian Bath
; 3)
Dr. Bronner's
. I asked my husband & two youngest daughters to help with the sampling, so we'd have as much reviewing/feedback as possible. I can recommend all three soap makers. I will freely disclose that belleandbaby happens to be our oldest daughter, so you might say I'm biased. You can say that, but I believe I am fair – letting the soap & our skin be the criteria.
I shared my intentions with these folks, and they seemed okay with the whole thing. Here are two replies:
Aquarian Bath/Cory
:
Hi Tonia, Thank you for offering to review our soaps and share our website with your customers. I always appreciate the twitter retweets also. You are welcome to use photos from my site for the review. Here is a coupon code that you can offer to your customers also (and you can use too): "bvaughnfamily" Valid for 1 time use at
http://www.AquarianBath.com
10% off products. Expires 12/31/13 – Cory
Dr. Bronner's/Lauren: Dear Tonia, We have no objection to you posting a review of Dr. Bronner's Magic Soaps' products on your blog. No need to share it with us beforehand-- we respect your authorship. Please consider mentioning as part of your review that Dr. Bronner's Magic Soaps' products are Organic and Fair Trade, as these principles are central to the Dr. Bronner's soapmaking ethos.
More information about Dr. Bronner's commitment to Organic and Fair Trade soapmaking can be found at our website: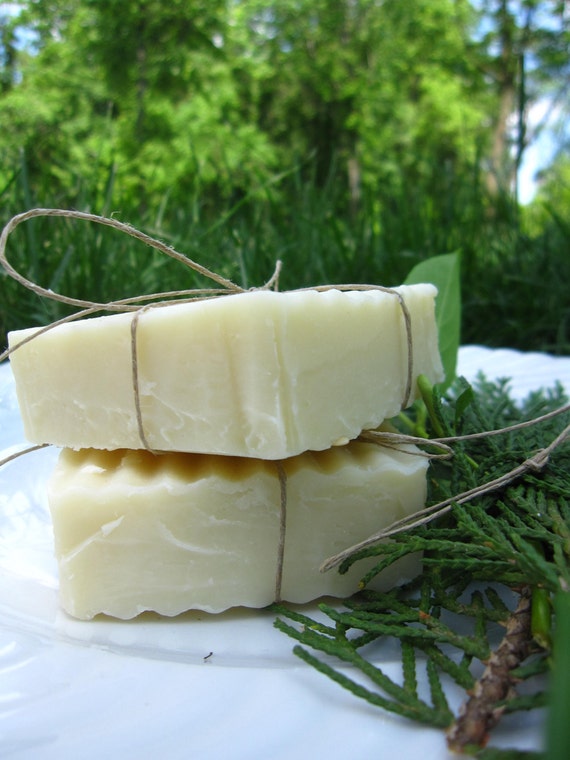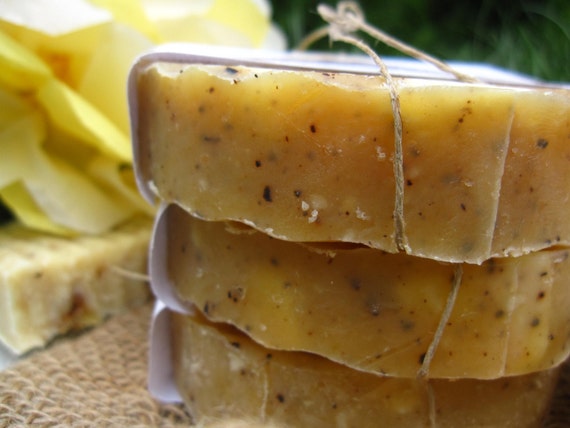 Handmade Organic Vegan & Goat Milk Cold-Processed Soap
o
Organic Vegan Cold-Processed Cedar Balsam Shaving Soap:
All four of us loved the fresh outdoorsy scent!
Super fluffy lather! Worked well as shampoo bar too.
o
Organic Sunflower Citrus Spice Goat Milk Soap: Just like it says – citrus spice. Smells wonderfully clean, and the freshly ground cinnamon has nice texture.
·
All belleandbaby soaps rinsed great & had excellent cleansing properties.
·
Skin feels clean & nourished. Excellent!
·
Ingredients: (Vegan Bar)
Organic Coconut Oil, Organic Palm Oil, Water, Organic Sunflower Oil, Sodium Hydroxide, Organic Olive Oil, Castor Oil, Cocoa Butter, Pure Essential Oil Blend, and Grapefruit Seed Extract;
(Goat Milk Bar)
Organic Sunflower Oil, Organic Coconut Oil, Organic Palm Oil, Water, Goat Milk, Sodium Hydroxide, Organic Olive Oil, Pure Essential Oil Blend, Grapefruit Seed Extract, Freshly Ground Cinnamon.
·
Price: $7.95 + 4.95 shipping (shipping discounts for multiple items purchased)
·
Packaging: minimal – environmentally friendly! I very much appreciated the label that came with the product, in legible print, listing all ingredients.
·
Convenience of ordering: Etsy – easy peasy
·
USPS Shipping: Prompt, packaged well, fair price. Ordered 5/27; Received 5/31.
·
Communication: Excellent. Responds to etsy convos, direct message, and blogs.
Handmade Vegan Cold-Processed Soap
Fragrances we tried:
o
Rose Oil Shampoo Bar: Definitely rose scented! Heavenly!
o
Lemongrass Lavender Hair Soap:
Subtle, pleasant.
o
Lemon Vanilla Shampoo Bar:
Clean, natural, pleasant.
o
Sesame Aloe Vera Shampoo Bar:
Unusual.
·
Aquarian Bath Shampoo Bars rinsed great & had excellent cleansing properties.
·

E
ffect on skin: Excellent! Cleans without drying. Also excellent for hair shampoo – leaves hair clean & silky soft.
·
Ingredients (I listed as many as I could from the different bars we purchased – ingredients vary according to which soap purchased):

Greek Extra Virgin Olive oil, Raw Organic Cocoa Butter, Hemp oil, Coconut oil, Castor oil, essential oils, Bulgarian Rose Wax, Lavender, Blood Cedarwood, Rose Clay, fresh Aloe gel, benzoin resin, bentonite clay,
Raw Unrefined Shea butter, Jojoba Oil, Sesame Oil.
·
Price $5.50 to $6.50 per bar, plus shipping & handling (I bought 4 bars plus 2 lip balms & my shipping & handling was $7.15)
·
Packaging: minimal – environmentally friendly! By default, soaps ship naked. But if you want a label and a box you have to check that box and pay .50 for it. I think this is a great idea!
·
Convenience of ordering: Excellent – seller has her own site, but is also on etsy.
·
USPS Shipping: Environmentally friendly packing peanuts & naked soap bars. Prompt. (Ordered 5/28; Received 6/3)
·
Communication: Excellent. Great Twitter presence, and has blog as well. Responds to direct message promptly.
Dr. Bronners' Liquid Soap properties:
I first tried Dr. Bronners' liquid peppermint soap about 35 years ago. I loved it. I still do. Great tingly clean feeling. You get to control the concentration amount by how much you dilute it with water. Awesome clean! We've used Dr. Bronners' liquid peppermint for cleaning so many things: ourselves, dishes, dogs, cats, goats (udder wash & goat bath), floors, critter dishes, counters, ceiling fans, floors, most things in the bathroom. The list goes on & on. I love the stuff and can without hesitation recommend it! I know some folks will share their super deluxe handcrafted soaps with their critters. Not me. The critters can have Dr. Bronners' liquid, because it's extremely cost-effective.
Dr. Bronners' Solid Soap bar properties:
o
Rose: Very delicate & subtle scent.
o
Peppermint: Tingly fresh & clean.
o
Tea Tree: My husband loves Tea Tree, so this was for him.
o
Lavender: Good & strong (according to my 16YO, who tried this bar).
o
Almond: Strong – if you like almond you'll love it.
o Baby Mild: Naturally fragrance free, pleasant, clean smell.
·
Cleansing: we got extremely clean.
·
Effect on skin: I started with the rose bar and found it a bit hard on my skin – I needed lotion for my hands, arms & legs after my shower. The baby mild bar worked better for my skin. I prefer Dr. Bronners' bar soap for hand washing at the sink. The rest of my family had no problem with dry skin afterwards with Dr. Bronners' bar soaps. Apparently, for the first time in our family's history, I have the least oily skin: c
onfirmation that I'm old!
·
Ingredients: Organic Coconut Oil, Organic Palm Oil, Sodium Hydroxide, Water, Natural Fragrance, Organic Olive Oil, Organic Hemp Oil, Organic Jojoba Oil, Salt, Citric Acid, Tocopherol.
·
Price: 4.49 each – need to order $20 minimum, but you get free shipping.
·
Packaging: nice environmentally-friendly paper label printed with soy ink, with all ingredients listed.
·
Convenience of ordering: Excellent. In addition to being able to order online, many health food stores carry Dr. Bronners, so if you don't want to order online you can probably find this soap locally.
·
UPS Shipping: Free. Ordered 6/4; received 6/12.
·
Communication: Great Twitter presence. I'm not on FB so I can't rate the communication there. Website is jam-packed with information about history, activism, etc. Also excellent one-on-one customer service! I had a question about my order, and emailed my question. I received a phone call with a very nice young lady taking time to answer my question. Awesome!
I still love making soap. Since I began this review process, I've been contacted by one of my favorite local soap customers to make more soap for her. Of course I said yes. But for my out of town folks, I'm going to encourage them to try these three fabulous soapers. Without hesitation.
Isaiah 35:1 The wilderness and the solitary place shall be glad for them; and the desert shall rejoice, and blossom as the rose.
Psalms 51:7 Purge me with hyssop, and I shall be clean: wash me, and I shall be whiter than snow.
Psalms 51:10 Create in me a clean heart, O God; and renew a right spirit within me.
James 4:13-15 Go to now, ye that say, To day or to morrow we will go into such a city, and continue there a year, and buy and sell, and get gain: Whereas ye know not what shall be on the morrow. For what is your life? It is even a vapour, that appeareth for a little time, and then vanisheth away. For that ye ought to say, If the Lord will, we shall live, and do this, or that.